Butler Adjusting:
Excellence on Every Property Loss

At Butler Adjusting, we handle all types of property claims. Our insurance adjusters are available 24/7, 365 days a year to respond to claims immediately. Whether it's residential or commercial, no claim is too large or beyond the scope of our expertise. Our #1 priority is handling every claim accurately, promptly and comprehensively, regardless of the difficulty or the complexity.
A property loss is a tough situation for everyone involved– insurers need to respond quickly to properly investigate and evaluate the claim, while policyholders are going through the stressful and traumatic experience of having to respond to a disaster. Mindful of these issues, we're able to handle the toughest, most complex claims with fairness, efficiency and compassion.
Managing the situation as an independent adjuster isn't easy, as there are many challenges. To guarantee the claim is handled thoroughly and responsibly, you need a highly dedicated and experienced insurance adjusting professional.
Butler Adjusting:
Decades of Experience for Unparalleled Service
Our adjusters average 25 years of experience in the insurance industry. We recognize that insurance policies and coverages vary greatly, and every claim is different, making it critical to conform to terms of the policy and to the insurer's procedures every step of the way. We stress good communication with our clients and careful adherence to our clients' instructions to make the claim process as smooth as possible.
Our adjusters will perform prompt inspections and quickly investigate the facts to expedite coverage determination, identify possible subrogation, and provide oversight of emergency repairs and mitigation.
We are experienced in all aspects of residential and commercial property losses. We use Xactimate and Marshall estimating systems to prepare structural damage estimates. Our adjusters are accustomed to providing co-insurance evaluations and replacement cost valuations. We can assist with securing expert inspections, title searches, and real estate appraisals.
On commercial losses our staff is experienced in working with business owners to minimize business interruption and control Extra Expenses. We will secure the necessary business records from the insured and prepare Business Income loss calculations.
We will guide homeowners with Additional Living Expense claim procedures and assist in locating temporary housing on residential losses.
We will respond to all property losses to provide contents damage assessment and total loss contents inventory services.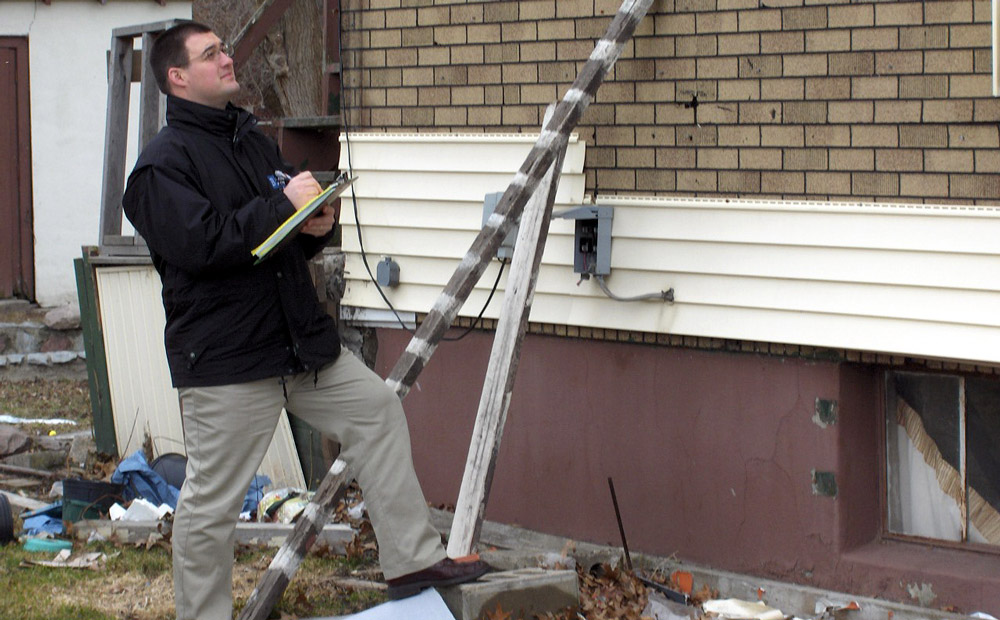 Butler Adjusting:
Professionalism and Compassion
We also recognize it's a difficult time for policyholders. While every claim is different, most property loss claims involve situations that are incredibly stressful for policyholders. By approaching every claim with a genuine concern for those involved, our insurance adjusters allow policyholders to rest assured that their claim is in good hands. Similarly, insurers and agents can be confident that responsible and compassionate adjusters are representing their business professionally and treating their clients with fairness.
Butler Adjusting:
Integrity and Service on Every Claim, Guaranteed.
The very nature of a property loss necessitates a daily commitment to good communication, attention to detail, accuracy and an uncompromising adherence to the highest ethics.
There's a reason we have a reputation for fairness, ethics and professionalism. By careful and accurate fact gathering and damage evaluation, both insurer and policyholder can be certain the claim is handled as fairly as possible.
In these delicate situations, call a company known for integrity and service: Butler Adjusting.