In addition to our casualty and property loss services, we offer a host of other adjusting services. We adhere to Integrity & Service in everything we do, upholding a high standard of ethics and a determination to comprehensively and accurately assess the claim. If you have any questions about our services or need more information on our work, please don't hesitate to give us a call.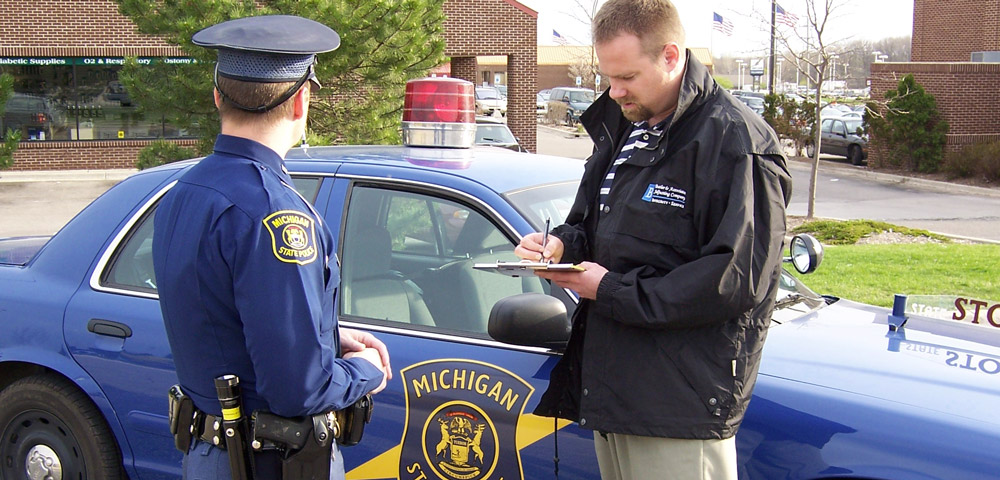 Truck & Auto Liability
We are standing by to respond immediately to truck and auto accident scenes 24/7. We will perform on-scene investigations, take written or recorded statements and conduct vehicle inspections. We will monitor and provide oversight of fuel spill and environmental site remediation.
We will also assist with truck and vehicle damage appraisals and cargo losses.
Our staff is highly experienced in both property damage and injury claims and can handle all of your claim negotiation and claim settlement needs.
Fraud Investigation
Effective fraud investigation requires a keen attention to detail and the determination to carefully and thoroughly assess the situation. With extensive experience in the field, our adjusters recognize the signs of fraud and promptly alert our clients. Our fraud investigations include fact finding, locating documents, securing recorded statements, interviewing witnesses and photographing, documenting and quantifying losses to produce detailed, accurate and informed reports on the situation.
We will coordinate and assist expert investigations, and we are accustomed to working with our client's SIU team and local police and fire authorities.
Subrogation
Subrogation potential must be identified as quickly as possible to preserve evidence and give all potentially liable parties the opportunity to respond. These situations are complex and often involve multiple parties with conflicting interests, requiring a great deal of care and expertise. Applying our extensive experience in these situations, we respond with a full investigation of the claim, provide complete loss and damage assessment and assist with settlement negotiations. We work hand in hand with our client's subrogation department or legal counsel.
Property Appraisals
When an agreement on the amount of the loss and damage of a property claim cannot be reached, and either the insured or the insurance carrier invokes the appraisal provisions of the policy, Butler Adjusting is standing by. Whether you need an appraiser or an umpire, we have decades of experience in handling property appraisals and can provide the expertise needed to engage in the appraisal process and work to reach an accurate and correct appraisal award.
Settlement Conferences
We recognize that our clients are often required to be present at settlement conferences. We have extensive experience in attending settlement conferences on behalf of our clients, and are very accustomed to working with our clients and their legal counsel in this setting.
Integrity & Service:
The Foundation of Butler Adjusting
We've gained a reputation for acting ethically and professionally in all situations. Through a commitment to serving with integrity, we've established ourselves as the premier insurance adjusting firm in Michigan and northern Ohio. If you'd like to ensure your claims are handled with Integrity & Service, call Butler Adjusting.